Open Enrollment (OE) is your chance to review, update and submit changes to your benefit elections outside of a qualifying life event.
NEW! Plan Year 2023-24 Highlights
Flexible Spending Account (FSA):
Don't forget your sunscreen (SPF 15+) and all the other useful items you can purchase with FSA. The maximum contribution amount increased to $3,050 with up to $610 rollover. You must re-enroll in FSA to get the rollover.
County Kaiser and Blue Shield Plans:
The County is excited to introduce two new lower premium cost medical plans being offered alongside our existing plans. Employees now have the option of selecting the Blue Shield Trio HMO or the Kaiser Virtual Complete HMO. Visit the Blue Shield and Kaiser webpages for more information.
OE Events – Webinars and Benefits Expos
Attend any OE Event for a chance to win a Fitbit! Employees can attend OE events on County paid time with supervisory approval.
Attend a live webinar or Benefit Expo featuring benefit vendors from both the County and Teamsters Local 1932 Health and Welfare Trust. Learn about the many low-cost or free benefit programs available to you and your family! We will also have a special Q&A webinar where you can join in at any time during the hour to ask questions and interact with benefit experts and vendors.
Important Dates
June 1 – Open Enrollment begins!
June 23 – Open Enrollment ends!
July 14 – Deadline to submit supporting documentation for added dependents or opt-out elections.
July 29 – Effective date of any changes made during Open Enrollment.
Aug 9 – Pay check deductions reflect OE rate changes, except FSA.
Aug 23 – Pay check deductions reflect FSA contribution changes.
Benefits Expo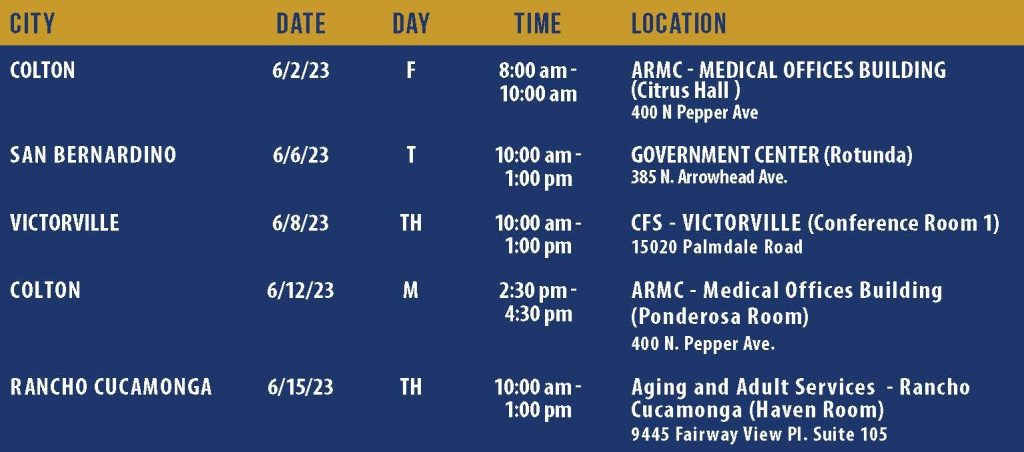 Benefits Guide
Review the latest Employee Benefits Guide for detailed information of all the available benefits.
Benefit by Occupational Unit (BbOU)
Benefits vary depending on your occupational bargaining unit.
Benefits Calculator
Use the Benefits Calculator to find your out-of-pocket costs for different benefit options.
FAQs
Check out our Frequently Asked Questions or Contact us if you have any questions about Open Enrollment.
Kaiser Permanente Resources
Delta Dental Resources