The Employee Assistance Program (EAP) is an entirely confidential program designed to boost your well-being with resources that you can use anytime, at no cost to you. View the EAP Overview Video for more information. For questions call LifeWorks at 1.800.234.2939 or you can reach EBSD at 1.909.387.5787.
Eligibility for the Employee Assistance Program
All San Bernardino County employees and their family members are eligible to take advantage of EAP plan benefits.
How Can the Employee Assistance Program Help You?
Professional customer care representatives are trained to provide expert support, connect you to financial or legal professionals, refer you to counseling, and/or recommend community resources to help you.
Services include 5 consultations per incident per calendar year, which can be accessed via in person, video, phone, or chat.
EAP can help you with the following topics and more:
Life: Stress, Anxiety, Depression, Grief or Loss, and Community Resources
Family: Parenting, Separation or Divorce, Blended Families, Caring for Older Adults, and Education
Finance: Saving, Debt Management, Estate Planning or Wills, and Home Buying or Renting
Health: Fitness, Nutrition, Sleep, Addiction or Recovery, and Smoking Cessation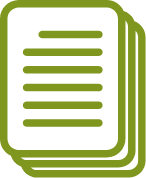 Resources

For More Information
Call LifeWorks EAP at 800.234.2939
Go online by visiting login.lifeworks.com and entering the below credentials :
• Username: COSB
• Password: LifeWorks