San Bernardino County, as required under provisions of the Consolidated Omnibus Budget Reconciliation Act (COBRA), offers employees and their covered family members the opportunity to elect a temporary extension of coverage (called "continuation coverage" or "COBRA coverage") in certain instances where coverage would otherwise end due to certain qualifying events. Such events include:
Death of a covered employee
Termination of a covered employee's employment (for reasons other than gross misconduct) or reduction in the employee's hours of employment
Divorce of a covered employee
A covered employee becomes entitled to Medicare benefits
A covered dependent ceasing to be a dependent child under the terms of the plan
(Detailed definitions of qualifying events are contained in the law itself. For more information, visit the U.S. Department of Labor website.)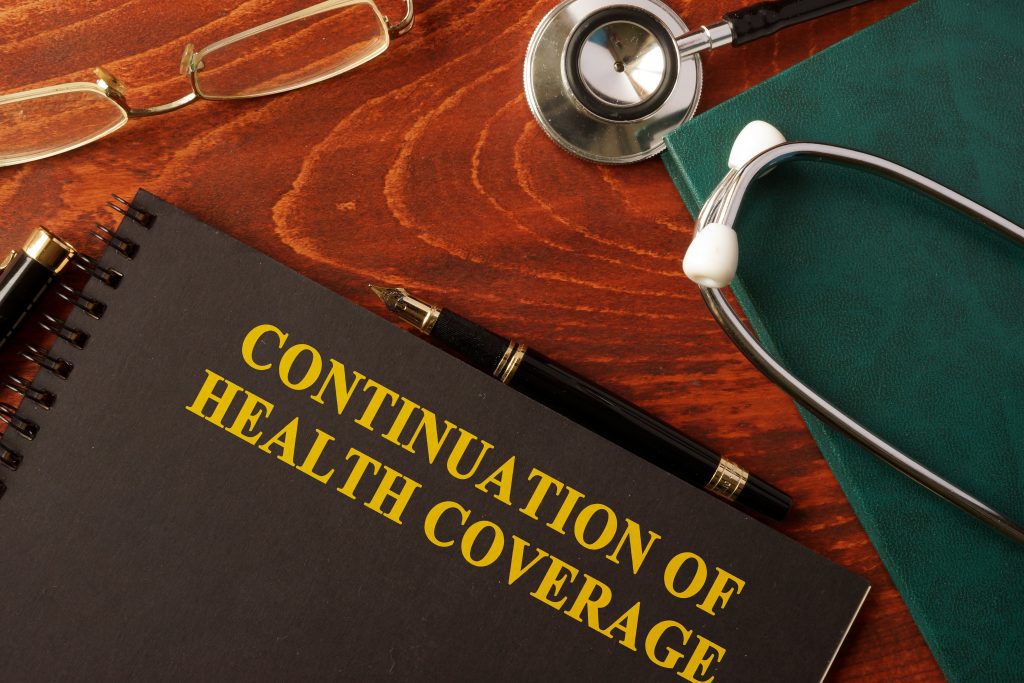 Premium Payments
If you are choosing to elect COBRA coverage, you will receive payment coupons to submit with a check to pay for your COBRA premiums each month. You or your qualified beneficiary is responsible for the full applicable premium plus an administration fee of up to 2%.
Length of Continuous Coverage
| Qualifying Event | Qualified Beneficiaries | Maximum Period of Continuation Coverage |
| --- | --- | --- |
| Termination of employment (other than for reasons of gross misconduct) | Employee Spouse, Dependent Child | 18 months |
| Reduction in work hours | Employee Spouse, Dependent Child | 18 months |
| Death of the employee | Spouse, Dependent Child | 36 months |
| Divorce or legal separation | Spouse, Dependent Child | 36 months |
| Loss of "dependent child" status under the plan | Dependent Child | 36 months |
A qualified beneficiary is any individual who, on the day before a qualifying event, is covered under San Bernardino County's group health and welfare plans maintained by virtue of being on that day either a covered employee, the spouse of a covered employee, or a dependent child of a covered employee.

Resources

Contact Us
San Bernardino County HIPAA Complaints Official
157 West Fifth Street , First Floor
San Bernardino, CA 92415-0440

Phone: 1.909.387.5552
Fax: 1.909.387.5566
Email: ebsd@hr.sbcounty.gov