My Health Matters! is bringing healthcare to your workplace. From on-site COVID-19 testing to preventive care clinics, we're making it easier for you to have access to the care you need, when you need it. You can receive these services at no cost by visiting us at a health clinic at a conveniently located work site near you.
Please follow all COVID-19 precautions including face coverings and social distancing.
My Health Matters! is able to bring these services to County employees in partnership with the County's health providers and the Department of Public Health. Employees may attend these clinics on county time with supervisor's approval. Time spent for COVID-19 testing should be reported as time reporting code COVEX.
Kaiser Permanente Mobile Health Vehicle
The KP Mobile Health Vehicle offers preventive screenings for KP members and limited screenings for all County employees.  Services include:
Routine Office Visits
Immunizations
Ordering Prescriptions
Ordering Lab Tests
Blood Pressure
Cholesterol
Height, Weight, and BMI calculations
Flu Shots (while supplies last)
Help for managing conditions like diabetes and asthma
Please bring a photo ID and your health insurance card to your appointment.
Note:  For preventive care visits only.
COVID-19 testing is not offered; if you are having any COVID-19 related systems please refer to your primary care physician.
COVID-19 Testing
Take advantage of this quick and gentle COVID-19 test that provides results in as little as two days.
To schedule your COVID-19 test, use the registration link in the table below. Please open the link using Chrome, and remember to use your personal email address and your cell phone number to book your appointment.
Testing is for employees only, please have your employee ID and health insurance card ready.  Code time as COVEX in EMACS if attending during County time.
Please do not share or use the appointment links to register family. For information on resources available for family, please visit the Community Testing link below.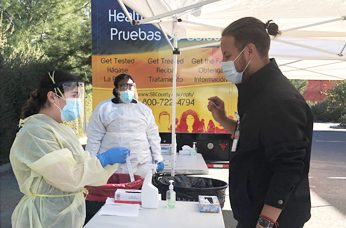 | Date | Time | Clinic Type | Location | Appointment Link |
| --- | --- | --- | --- | --- |
| TUES 2/16/21 | 9:00 am – 12:00 pm | COVID-19 Testing | Sheriff's 26985 East Baseline Ave Highland | Appointment Link Password: HRtest |
| THURS 2/18/21 | 9:00 am – 2:00 pm | COVID-19 Testing | Probation 900 E. Gilbert St. Bldg 31 San Bernardino | Appointment Link Password: HRtest |
Department of Public Health
Arrowhead Regional Medical Center
Don't hesitate – vaccinate for the flu! Protect yourself, your family and your community and get the flu shot. A flu vaccine this season can help reduce the burden on hospitals responding to the COVID-19 pandemic.
Note: ARMC County Employees are advised to receive their flu vaccine at the ARMC Employee Health Department (lower level next to Arrowhead Café) in order to obtain proof of vaccination. For more information, call 909.580.0084.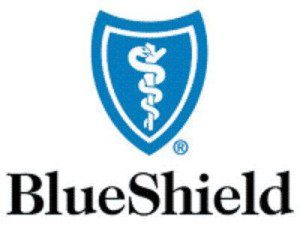 Blue Shield Members
Fight the Flu! Get Vaccinated! Blue Shield of California, in partnership with My Health Matters!, is pleased to announce flu vaccines are available at no cost to all subscribers. View the schedule above for clinics, or see our resources below for more information on obtaining a flu shot.

Kaiser Permanente Members
Get your flu shot today! As a Kaiser member, you can get a flu shot at no cost at our facilities or our walk-in flu vaccine centers starting September 2020. To find a walk-in flu vaccine center near you, view one of the following location schedules:

Additional Resources

Contact Us
HR – Employee Benefits and Services Division
My Health Matters! Employee Wellness Program.
157 W 5th Street, First Floor
San Bernardino, CA 92415
General Information: 909.387.5787
Fax: 909.387.5566
mhm@hr.sbcounty.gov