Retiree Open Enrollment
The 2023 Retiree Open Enrollment will be held November 1, 2022 – November 30, 2022.
What's New for Plan Year 2023?
Now Accepting Benefit Payments Online!
Visit: govhub.com/ca-sanbernardino/human-resources
Go Green. Go Paperless.
Reduce your environmental impact by signing up to receive electronic copies of Open Enrollment materials, such as the Retiree Benefits Guide, from the Employee Benefits and Services Division (EBSD). Please contact the EBSD at ebsd@hr.sbcounty.gov to update your contact information.
2023 Retiree Medical and Dental Premium Rates
The County is excited to announce that the 2023 Medicare Premiums will be reduced by 8.50% for the Kaiser Senior Advantage plans. There will be no changes to the 2023 Blue Shield Medicare Advantage plans, Kaiser Non-Medicare plans, Blue Shield Non-Medicare plans and Dental PPO plans. There will be a reduction of 1% to the Dental HMO plans. The Dental PPO High Plan has been enhanced with new orthodontic coverage and removal of the calendar year deductible.
2023 Meeting Schedule
EBSD will be hosting six Open Enrollment meetings beginning November 1st. Click here to view the in-person/virtual meeting schedule and instructions on how to register for a webinar of your choice.
Schedule a 15-minute Personal Consultation
In addition to these virtual meetings, retirees will have the option to schedule a 15-minute personal consultation with the Employee Benefits and Services Division, Blue Shield of California and Kaiser Permanente. To discuss questions relating to retiree benefit plans, coverage, resources and more, schedule a one on one personal consultation, using the options below.
Schedule with an Employee Benefits and Services Division Representative:
– Call (909) 387-5787 or Email ebsd@hr.sbcounty.gov
Schedule with a Blue Shield of California Representative: — Visit
Schedule with a Kaiser Permanente Representative: — Visit
| Important Dates | |
| --- | --- |
| November 1, 2022 | First day of Open Enrollment |
| November 1, 2022 | First open enrollment meeting |
| November 11, 2022 | EBSD office closed (Veterans Day) |
| November 24-25, 2022 | EBSD office closed (Thanksgiving) |
| November 30, 2022 | Last day of open enrollment |
| December 6, 2022 | Last day to submit proof of dependency and/or dependent disability |
| January 1, 2023 | Effective date of new premium rates and new elections/changes |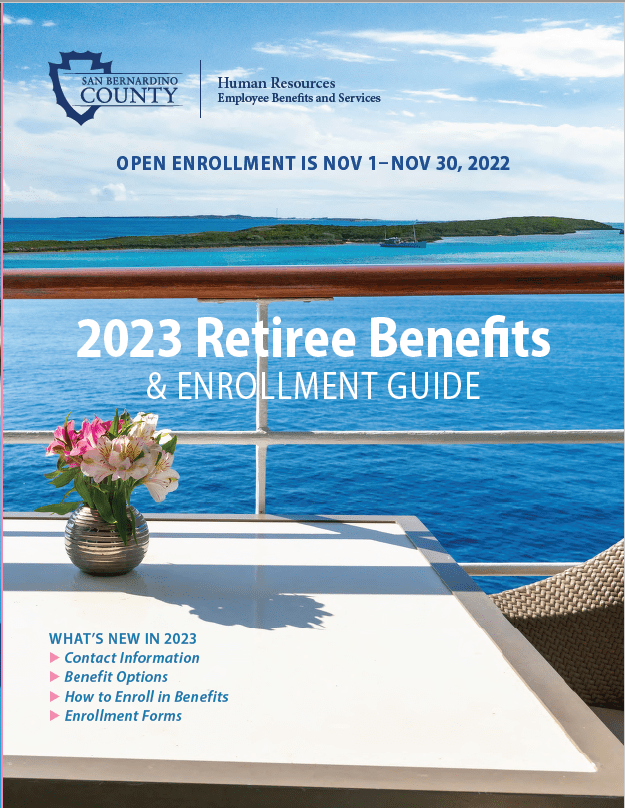 Open Enrollment Presentations
Retiree Enrollment Forms
Blue Shield of California
65 Plus (HMO) Medicare Advantage
Medicare Rx Plan (PDP)
Kaiser Permanente
Senior Advantage HMO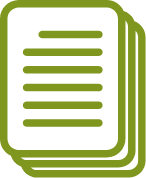 Related Resources
Kaiser Medicare Plan Comparison Chart – Coming Soon

Contact Us
Employee Benefits and Services
175 West Fifth Street, First Floor
San Bernardino, CA 92415-0440
Phone: 909.387.5787
ebsd@hr.sbcounty.gov